Most companies have very little real differentiation from their competitors.  For many who sell 'commodity' products, they can only vary on price and service.  Tony Hseih has helped build Zappos from a startup selling shoes over the internet to a powerhouse!  A few steps on the path, a bigger summary is here :
In 1998, Tony invested $500K with Zappos founder Nick Swinmurn to start the company.  They had almost no sales to start!
The decision was made early on to focus on service.  In 2004, Zappos moved to Las Vegas to hire more customer service oriented people.  Two examples: Zappos has a 1 YEAR return policy, and pay shipping BOTH ways!  It often ranks in the Fortune 500 Best Companies to Work For list!
By 2005 sales had hit $252M a year, and now has crossed the $1B in annual sales mark.
In Nov 2009, Amazon bought Zappos for stock that valued the purchase at $1.2 BILLION!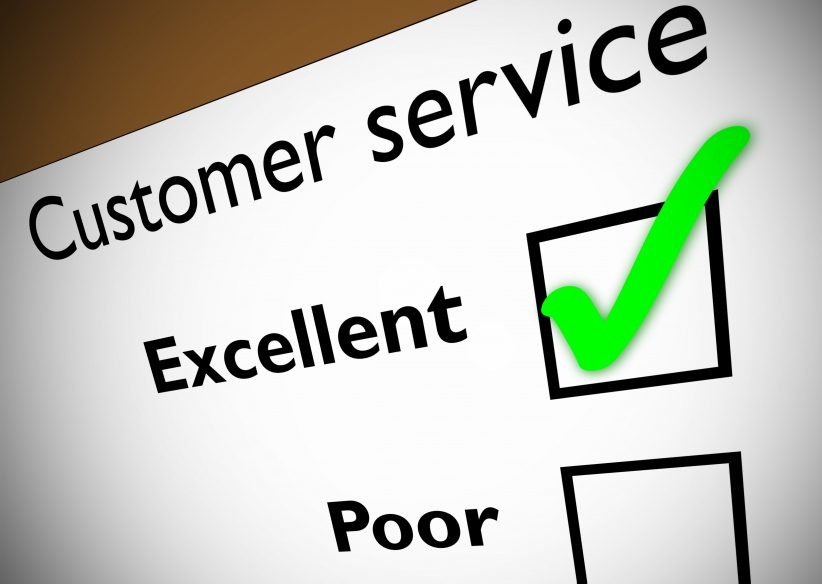 Amazing what can be done with a better customer service model.  Tony and Zappos focus on the end to end customer experience.  That is what is making Zappos grow, their customer's loyal and well worth the $1.2B Amazon paid.
Also, Tony is personally very active as the company spokesman.  You can reach him easily by Twitter, his blog and many other means.  At Zappos, there is no place to hide bad customer service because the top person is always available to help.  So, the service just HAS to be great.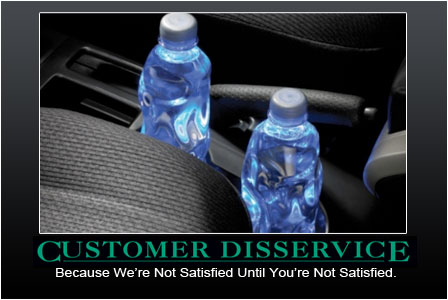 Compare that with AT&T:  A customer was sent a cease and desist letter to after emailing suggested improvements TWICE to Randall Stephenson, AT&T's CEO.  Last we checked, AT&T doesn't even HAVE a Twitter account.  They don't want to hear the complaints.  Amazingly when I googled the title of this article, AT&T came up at the top with a PAID ad.  Don't you love the irony?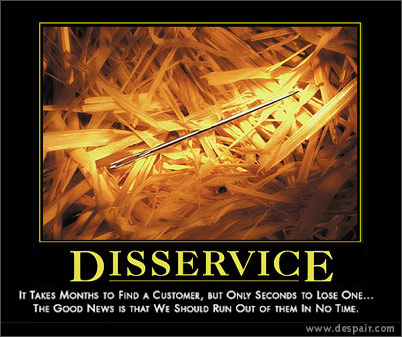 I had the good fortune to learn real customer service from a master: Bob Weirauch.  Every single customer was offered Bob's office and home phone numbers.  You can only imagine the impact that had in many ways, big and small!
Customers love being treated for what they are: The REAL Boss.  Because they pay everyone's salary, including the owners.  Walking the walk is the hard part.
What do YOU think about that?
Over the weekend, BP and the US government implimented 'Top Kill' to stop the flow of oil into the Gulf of Mexico.  But, it did not hold.  Have you wondered just how much oil really has been spilled?  Same here!  Apparently the brightest minds of our scientists are struggling to shut it off, find clean up solutions and even just estimate the amount spilled.
Initially, BP estimated 1,000 barrels (42,000 gallons) per day were spilling.  The US Government estimated 5,000 barrels a day (210,000 gallons).  The latest estimates posted by the Natural Resources Defense Council and Boston.com are in the 500,000 to 3,500,000 MILLION gallons per day.  Mulitply that by the 42 days SO FAR and you get an idea of the totals.
Enough oil to surpass the 1989 Exxon Valdez oil spill, which dumped 10.8 million gallons off the coast of Alaska in the worst spill in US history,three times over.

~ Boston.com
Based NRDC and Boston.com estimates, the BP spill is 3.6 to 6.4 TIMES larger than the Exxon Valdez already!
And, its increasing by 10% of the Valdez's spill EACH DAY.  You can see the real damage in more photos like this one of a young heron dying on an oil covered estuary: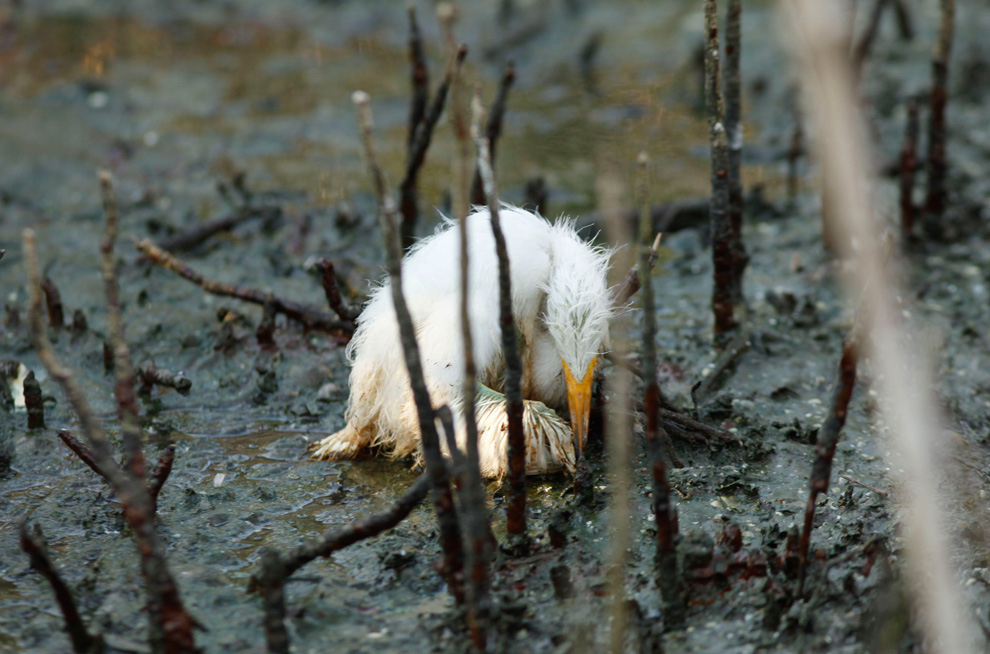 For those into the math, it is shown below, along with the links to the source articles are above.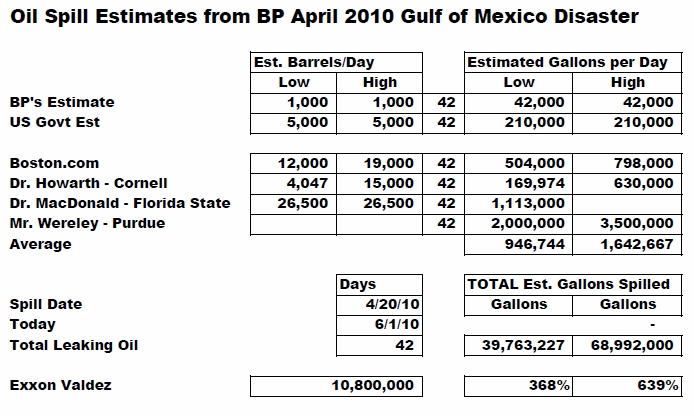 Just a month ago, Facebook announced at their F8 conference sweeping changes to Facebook, their new Open Graph interface and a new wave of 75 marketing partnerships including CNN, Yelp, Pandora and iMDB.  Just yesterday, Facebook's lobbyist was in front of the US Congress backpedaling from the huge wave of privacy concerns sweeping the world. So, what's the big deal?
Phase one of Facebook's strategy for world domination: complete. Facebook announced that more than 50,000 websites have integrated Facebook's new social plugins in just one week. The plugins are a core component of the company's new Open Graph initiative.

~ Mashable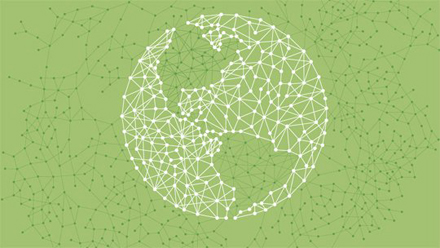 Essentially, Facebook opened their database to their partners. When you approve individual Facebook applications it 'warns' you their partners will be able to read your list of friends, access you wall, photos and other content. All so you can send a friend an iHeart or see the Photo of the Day. But, how much do we know about the businesses getting that data, and how they are using it besides iHearts?  Based on the number of Facebook applications that are nothing but a virus, Facebook's quality control and oversight of their partners must be minimal.
None of those issues have stopped the rapid growth of Facebook's Open Graph, however. Last Wednesday, Facebook launched with 75 partners. Now there are more than 50,000 websites on board — that's nearly 300 websites adding Facebook social plugins per hour. Clearly Facebook's 425+ million users have enticed website owners to jump on the Open Graph bandwagon

~ Mashable
What has truly changed the most:
First, Facebook decided to make the default privacy setting for the Open Graph:  Sure, you can have my data!  So, any of those 50,000 web sites that you visit can

pull your personal data and store it on their system

. Remember sharing your phone number and email with you personal friends on Facebook? Or what you eat, where you work and your travel plans.  Getting clearer?
Next, Facebook decided to put in 'granular' controls… what's that?
The New York Times noted that if you want to protect your privacy on the social networking site, you'll have to navigate through 50 settings with more than 170 options. Why? Well, Facebook says that it wants to give its users fine-grained control of what they share and what they keep private. That's admirable, but in the process the company seems to have lost sight of a different imperative: keeping it simple. How many users are going to jump through that many hoops?
But, the real oxymoron was believing that the data that 425 MILLION users willingly entered into Facebook is
actually kept private:
It appears that it's only shared with the friends you approve. Plus the applications run by unknown companies you approve. Plus the 50,000 web sites and growing.
A coalition of privacy groups have taken the issue to Congress as they see Facebook's new approach breaking FTC laws.
So, how does Facebook's CEO Mark Zuckerberg feel about your privacy?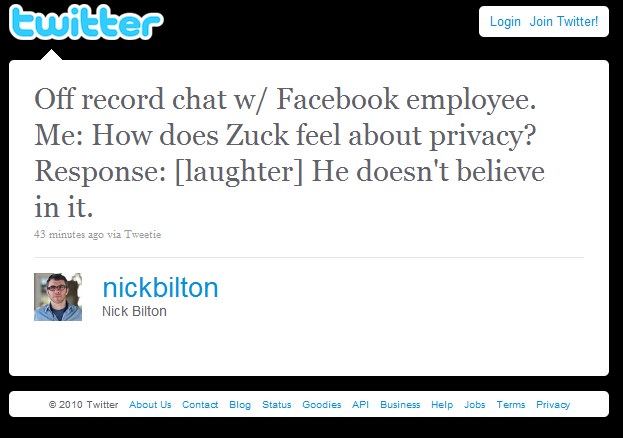 Click here to read that article. Facebook is a very cool technology, a great way to stay in touch with your family and friends, and a marketers dream… but, think about what data you 'share' with Facebook. And who they are sharing it with as well.