Archive for the 'product management' Category
First, let me say I love creative, new technology more than most people.  But, to me what Gizmodo has done is nothing short of stealing, and then pushing the victim under the bus.
Yesterday, Gizmodo proudly announced that they have the next generation iPhone from Apple BEFORE it is released.  They have an extensive story about how this iPhone was found in a bar in the Silicon Valley.  Much of the article is Gizmodo convincing their readers that this REALLY is in fact Apple's double top secret iPhone. Photos of them taking it apart, the changes in technology, and that Apple remotely wiped the phone clean shortly after it was discovered to be missing.  For the millions of iPhone fans, they have been waiting to learn about the next phone and it's secret treasures.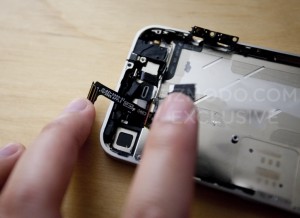 In a series of follow up articles, Gizmodo has explained how Apple's security for new devices like this is MASSIVE.  One of their quotes from the article:
(Almost) Impenetrable Security

Until now, Apple's legendary security has always worked perfectly. Perhaps there was a blurry factory photo here, or some last-minute information strategically whispered to some friendly media there. But when it comes to the big stuff, everything is airtight.
Also, Gizmodo has posted a photo and background story of the person they claim lost the iPhone.  As if they were not already in enough trouble for losing an advanced prototype.  In a BAR?!?!?!  Talk about adding insult to injury?
Yes, we all know how competitive the technology field is, and how consumers want to know the next on the latest and greatest.  An the iPhone has been riding a huge wave of popularity.
Think about what Gizmodo has done from a different perspective.  While what they have done may not be illegal, it certainly is the wrong thing to do:
If a group of teenagers found something that belonged to you, and made a video of them cutting it apart and posting it on YouTube… what do you think would happen?
Most everyone would say they are fools, both to take what does not belong to then, then destroy that property and post their exploits on the Internet where all could see it.
Likely they would be visited by the police, and arrested if the value was just a fraction of the millions Apple invests in a new generation product like the iPhone.
Certainly Gizmodo had their legal counsel review this 'play' before posting.  It seems they could have broken a number of laws, including trade secrets.  California is well aware of the fact that high tech development is a major sector of their economy.  It is for the US economy as well.
Even if it's not found to be illegal, it sure is a horrible business practice and just the wrong thing to do.  How can Gizmodo hold their staff to any confidentiality when this is how they respect others rights?  Imagine the heads of Gizmodo now explaining right from wrong to their kids?  Good luck with that.
I sure hope you and I never lose anything of value around Gizmodo like your wallet, car or personal records.  Sure, they got a big exclusive… and then showed the world their 'true colors'.  Healthy competition?  Sure!  Trashing someone else's millions invested for your personal gain?  No thanks.
What do you think about that?