Not long ago, an article by Vitrue made a big splash in social media and internet marketing circles. The article was titled $3.60 Facebook Fan Valuation Is Just the Tip of the Iceberg and here are the key points from the article:
According to our research a Facebook Page with 1 million fans is worth a minimum of $3.6 million in earned media annually. Honestly that's just the tip of the iceberg as I'll explain.
How many impressions can a single wall post receive? To our surprise we learned the average was approximately 1:1 (0.96:1 to be exact).
We factored a very conservative $5 CPM - how much would you pay for highly targeted impressions?
1M impressions x 2 posts (per day) x 30 days = 60M impressions
60M impressions / 1000 x $5 CPM = $300,000 per month ($3.6M annually)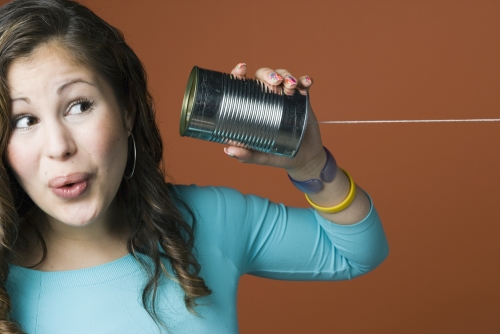 A few key points from the article and social media:
A community of social media and web 'friends' has real value.

Now is the time to engage or expand your community as earlier adopters always have an easier, lower cost entry.  But, it does save time and cost to know the best practices.
Vitrue's math shows that a business can save $3.60 per year per friend by posting to their social media community at little to no cost.
Of the business is well priced, the profits for those customers would be more than the $3.60 per year.  If not, you are may be paying too much when your marketing costs more than your profits.
The math: If the fans are valued @ $3.60 per year, that means with proper 'care' they will create an ongoing revenue steam of $3.60 year after year.  Being a finance major, the way you find the asset value from an income stream is to divide $3.60 by the current interest rate.  Using a 4% (current mortgage) rate shows a REAL value of $90 each.  Meaning if you invested $90 @ 4%, it would pay you $3.60 year after year.  So, the income may be $3.60, but the asset value is closer to $90!  If your cost of capital is closer to 8 or 10%, then the value to your firm per 'fan' is in the $36 to $45 range just on the cost savings.  Much less their profit.
The value of an impression is

much higher

when the viewer has opted to receive the information.  The $5 CPM (cost per million) is a quite conservative number since most web sites cover a pretty wide range of topics and interests.  While Amazon has an amazing number of visitors, could you imagine a more varied set of viewer interests?  How about CNN, YouTube or Google?
In traditional media you are also paying for the opportunity to make an impression with your message on tv, radio, newspaper or other media.  But, you never know how many people actually see those ads versus the internet's ability to measure both the number of times the ad is viewed, but more importantly how many times the ad is clicked on to get more info.
The real value of social media, web or any other media is the

number of impressions that turn into customers, and the profit from those sales.

That is much harder to measure than the baseline value Vitrue used.  Vitrue's math shows how much you would have to pay on a general web site for the same amount of 'viewers'.  However, when your community sees your message properly crafted on a site they opted into, it simply has a higher value than viewers on a general web site.
Just like web site names, social media names are being rapidly claimed.
The question is not are people talking about your brand or business on social media.  The question is: Are you Participating in the Conversation?
We can help you research, claim your social media and web names, and engage your community.  That is one of our core business values.
How can we help you reach your goals?
Roger Linn is at it again! He invented the first drum machine to use digital samples in 1979. Now he's managed to cross a synthesizer with touch screen technology like the iPad! the new device is called a LinnStrument, and allows you to add timbre, vibrato and many other effects by varying your touch on the surface.
It's a creative new use of technology that's even musical! How cool is that?
First, let me say I love creative, new technology more than most people.  But, to me what Gizmodo has done is nothing short of stealing, and then pushing the victim under the bus.
Yesterday, Gizmodo proudly announced that they have the next generation iPhone from Apple BEFORE it is released.  They have an extensive story about how this iPhone was found in a bar in the Silicon Valley.  Much of the article is Gizmodo convincing their readers that this REALLY is in fact Apple's double top secret iPhone. Photos of them taking it apart, the changes in technology, and that Apple remotely wiped the phone clean shortly after it was discovered to be missing.  For the millions of iPhone fans, they have been waiting to learn about the next phone and it's secret treasures.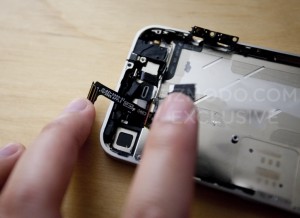 In a series of follow up articles, Gizmodo has explained how Apple's security for new devices like this is MASSIVE.  One of their quotes from the article:
(Almost) Impenetrable Security

Until now, Apple's legendary security has always worked perfectly. Perhaps there was a blurry factory photo here, or some last-minute information strategically whispered to some friendly media there. But when it comes to the big stuff, everything is airtight.
Also, Gizmodo has posted a photo and background story of the person they claim lost the iPhone.  As if they were not already in enough trouble for losing an advanced prototype.  In a BAR?!?!?!  Talk about adding insult to injury?
Yes, we all know how competitive the technology field is, and how consumers want to know the next on the latest and greatest.  An the iPhone has been riding a huge wave of popularity.
Think about what Gizmodo has done from a different perspective.  While what they have done may not be illegal, it certainly is the wrong thing to do:
If a group of teenagers found something that belonged to you, and made a video of them cutting it apart and posting it on YouTube… what do you think would happen?
Most everyone would say they are fools, both to take what does not belong to then, then destroy that property and post their exploits on the Internet where all could see it.
Likely they would be visited by the police, and arrested if the value was just a fraction of the millions Apple invests in a new generation product like the iPhone.
Certainly Gizmodo had their legal counsel review this 'play' before posting.  It seems they could have broken a number of laws, including trade secrets.  California is well aware of the fact that high tech development is a major sector of their economy.  It is for the US economy as well.
Even if it's not found to be illegal, it sure is a horrible business practice and just the wrong thing to do.  How can Gizmodo hold their staff to any confidentiality when this is how they respect others rights?  Imagine the heads of Gizmodo now explaining right from wrong to their kids?  Good luck with that.
I sure hope you and I never lose anything of value around Gizmodo like your wallet, car or personal records.  Sure, they got a big exclusive… and then showed the world their 'true colors'.  Healthy competition?  Sure!  Trashing someone else's millions invested for your personal gain?  No thanks.
What do you think about that?