Building a Better Future…
Our business is ALL about helping improve YOUR business or organization. Attracting and retaining customers, expanding your products & services, improving your processes and systems you use to serve your customers each and every day.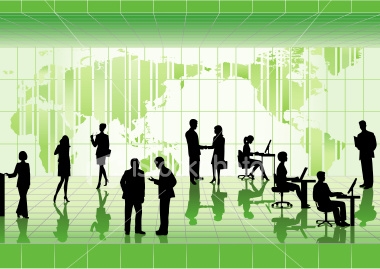 In this very competitive environment, you need to bring better products & services to market to maximize your opportunities to optimally serve your customers and maximize your revenue.  Cutting through the market noise has always been a challenge, especially with the many new media that your customers & prospects use to communicate.  Many businesses are cutting costs to remain profitable.  You can reduce your costs and time to serve your customers by making sure your people, process and systems have all the steps needed, and nothing extra.  That can help serve your customers, while reducing costs and increasing profits.
These are some of the areas we can help you be more successful.
Product Management
A clear vision and strategy are essential in our rapidly changing world.  To retain or expand your revenue stream, you need to focus on your customers' needs, competitive position and key opportunities.  Improve your solution development with product and service management professionals.
Sales & Marketing
Keep your market message, channels and media current.  Have you considered emerging areas like social media?  Plus we provide more traditional print, online, identity & communications tools.  Reach your customers & prospects with high quality at cost effective prices.
Project Management
Given the very competitive environment, we need to be very effective & efficient in serving our customers so it would be unthinkable to go elsewhere.  Reduce your costs and timeframes with enabling processes & systems/technology.
What are the best ways to reach your prospects & customers now?
According to US Marketing Managers, 7 of the top 8 customer communication channels are primarily Internet based. Even more interesting that direct mail, print and broadcast advertising are the 3 media ranked lowest by those same marketing managers.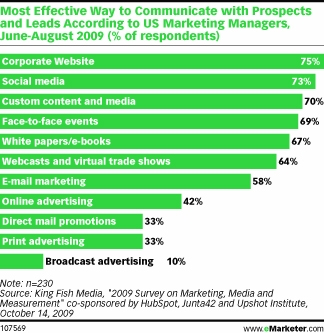 Are you getting your share of the customer's and using the best media?