First, let me say I love creative, new technology more than most people.  But, to me what Gizmodo has done is nothing short of stealing, and then pushing the victim under the bus.
Yesterday, Gizmodo proudly announced that they have the next generation iPhone from Apple BEFORE it is released.  They have an extensive story about how this iPhone was found in a bar in the Silicon Valley.  Much of the article is Gizmodo convincing their readers that this REALLY is in fact Apple's double top secret iPhone. Photos of them taking it apart, the changes in technology, and that Apple remotely wiped the phone clean shortly after it was discovered to be missing.  For the millions of iPhone fans, they have been waiting to learn about the next phone and it's secret treasures.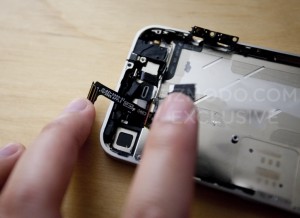 In a series of follow up articles, Gizmodo has explained how Apple's security for new devices like this is MASSIVE.  One of their quotes from the article:
(Almost) Impenetrable Security

Until now, Apple's legendary security has always worked perfectly. Perhaps there was a blurry factory photo here, or some last-minute information strategically whispered to some friendly media there. But when it comes to the big stuff, everything is airtight.
Also, Gizmodo has posted a photo and background story of the person they claim lost the iPhone.  As if they were not already in enough trouble for losing an advanced prototype.  In a BAR?!?!?!  Talk about adding insult to injury?
Yes, we all know how competitive the technology field is, and how consumers want to know the next on the latest and greatest.  An the iPhone has been riding a huge wave of popularity.
Think about what Gizmodo has done from a different perspective.  While what they have done may not be illegal, it certainly is the wrong thing to do:
If a group of teenagers found something that belonged to you, and made a video of them cutting it apart and posting it on YouTube… what do you think would happen?
Most everyone would say they are fools, both to take what does not belong to then, then destroy that property and post their exploits on the Internet where all could see it.
Likely they would be visited by the police, and arrested if the value was just a fraction of the millions Apple invests in a new generation product like the iPhone.
Certainly Gizmodo had their legal counsel review this 'play' before posting.  It seems they could have broken a number of laws, including trade secrets.  California is well aware of the fact that high tech development is a major sector of their economy.  It is for the US economy as well.
Even if it's not found to be illegal, it sure is a horrible business practice and just the wrong thing to do.  How can Gizmodo hold their staff to any confidentiality when this is how they respect others rights?  Imagine the heads of Gizmodo now explaining right from wrong to their kids?  Good luck with that.
I sure hope you and I never lose anything of value around Gizmodo like your wallet, car or personal records.  Sure, they got a big exclusive… and then showed the world their 'true colors'.  Healthy competition?  Sure!  Trashing someone else's millions invested for your personal gain?  No thanks.
What do you think about that?
Irony is my favorite humor, and I admit this bias. I found this morning's Gannett article from Charles Raasch (@craash) VERY ironic. See if you think so too…
Charles wrote "Twidiots that Twuffle the time away".  The core of the article is a list of 10 terms for Twitter users and their tweets. None are complimentary, most indicating a lack of thought or value. In any media we need to be careful who we listen to, and even more thoughtful about who we believe. That's the same in person, online, in the news, books or other venues.
Here are 3 of the Twitter terms Charles shared:
• Twidiot: A poster of non sequiturs or racist, sexist comments – anything to get a rise.
• Twuff: The pointless babble referenced earlier.
• Twuffler: A poster of pointless babble – a la, "I like pie."
Big deal, a reporter needed to fill space, and covering a hot topic like Twitter gets more eyeballs, right? At the end of the article that questions the value of Twitter, Craig asked this question:
"It's proven its popularity, but can Twitter survive as a successful business model in five years?"
This made me think about recent growth in many of the media we use each day.
Newspapers have been in a long term decline, well before the internet. The number of bankruptcies in the past 2 years is staggering. According to Nielsen:
"Bankruptcies, declining readership, falling ad dollars and the suburbanization of America have all contributed to the slow death of the great American newspaper. Hope for a resurgence of the printed newspaper seems like a pipe dream. "
According to Neilsen, one of the 'great hopes' for the newspaper is covering late breaking news. But, always a day behind.  TV and radio cover news at their next news break. Many learned of Michael Jackson's death or the Haiti earthquake in minutes via social media like Twitter and Facebook. That speed advantage will be hard for newspapers to beat.
In contrast, Twitter is experiencing enormous growth. From 2008-2009, Twitter grew OVER 1300%, and the other 4 social media that Nielsen listed grew 170% to 240% in that same period. Yes, many do tweet that they want coffee or have a cold. You can also find motivational and inspiring quotes, fabulous insights and new information you wouldn't find as easily elsewhere. More importantly, you can make real connections with people who share similar interests from all across our world.
Unlike newspapers, TV and radio; Twitter, Facebook and Blog authors can publish what THEY have to say, unedited.  They have the freedom to express themselves, rather than get an editorial assignment, a deadline, a set amount of space to fill, and the inevitable red-lining to remove what doesn't fit the company's editorial agenda. Yes, some posts are a swing and a miss. Others are a true work of art because the author doesn't have to compromise to get published. Like Nike; they Just Do It.
Now, here is full disclosure and our bias: iCreaTech we help organizations find the best tools to connect with their customers and prospects. Regardless of the medium ~ print, mail, web, social media and more. While we all need to consider how the new tools will best meet the needs, not every customer has embraced 'Web 2.0'. But, ignore it at your own risk. And yes, there will be something after 'Social Media'. No one knows what, yet. For a great 3 minute overview, watch this amazing, fact based video (which we did not write).
So, the staggering Goliath that is Gannett, takes a swipe at Twitter. Makes fun of the users and calls into question whether Twitter and their business model will survive five more years! If your competitor had a growth chart like this, you would be wise to take action as well. Twitter will survive, unless they explode due to excessive growth. It's happened before to other high growth, rock star firms.
A much better question is:
Will Gannett survive five more years?
The model of acquiring smaller companies and crushing out any redundancy (mainly people, both employees and vendors) is not viable long term because it creates no real, sustainable value. Worse yet, Gannett is in a collapsing industry. It's the perfect storm. I hope the news 'paper' industry can understand that they are a news organization, the 'paper' was just the medium to provide that news. Know many buggy whip makers?
Get on the bus, or at least out of the way. But, please don't get under the wheels. People and their families depend on the decisions we all make.
Twidiot? or Twenius?
What do you think about that?
Once again, there are many technically savvy people who invest their time to steal your identity or just infect your computer.  This morning another example came up.
A friend's Facebook post showed…
This is by far the coolest application out there. It lets you know who is visiting your profile and how many times they have. I love it!
If you followed the link, it takes you to another fake site that looks JUST like Facebook and asks for your userID and password.  From the comments on the page, it appears to install a trojan or other malware on your PC.  Three suggestions for you:
1) Install and RUN a good anti-spyware program.  If you dont have one, check out Ad-Aware.  It's highly rated and FREE!  Here is an excerpt of the review at download.com:
One of the first applications built to find and remove malware and spyware, Ad-Aware's reputation is well-justified. The latest version continues the publisher's tradition of adroitly addressing user concerns, but isn't yet perfect.
2) Install and run a good anti-virus program – see a prior post for a review of the three free Anti-Virus programs.
3) Be careful giving out your personal info, especially look at the location (URL) of the web site!  An ounce of prevention is better than a pound of cure!
Let us know if you have questions or comments!  Hope this helps you… one small way to say thanks!